Story & Timeline
for your continued well-being on board

Our Identity
for your continued well-being on board
With the introduction of the first hybrid boat in 2008, Greenline revolutionized the boating industry and ever since then the brand has been a synonym for constant innovation in boat building and design. Our vision is to continuously shape the future of responsible boating by being the most innovative and responsible boat brand in the world.
Mission
our reason for being
Our Brand Mission is to constantly push the boundaries of what is technologically possible in order to make responsible boating attractive, easy and affordable for our customers.
Our Brand Values drive the success of our brand and are core to how we conduct our business. We want to revolutionise boating and engage with our stakeholders while delivering value to them.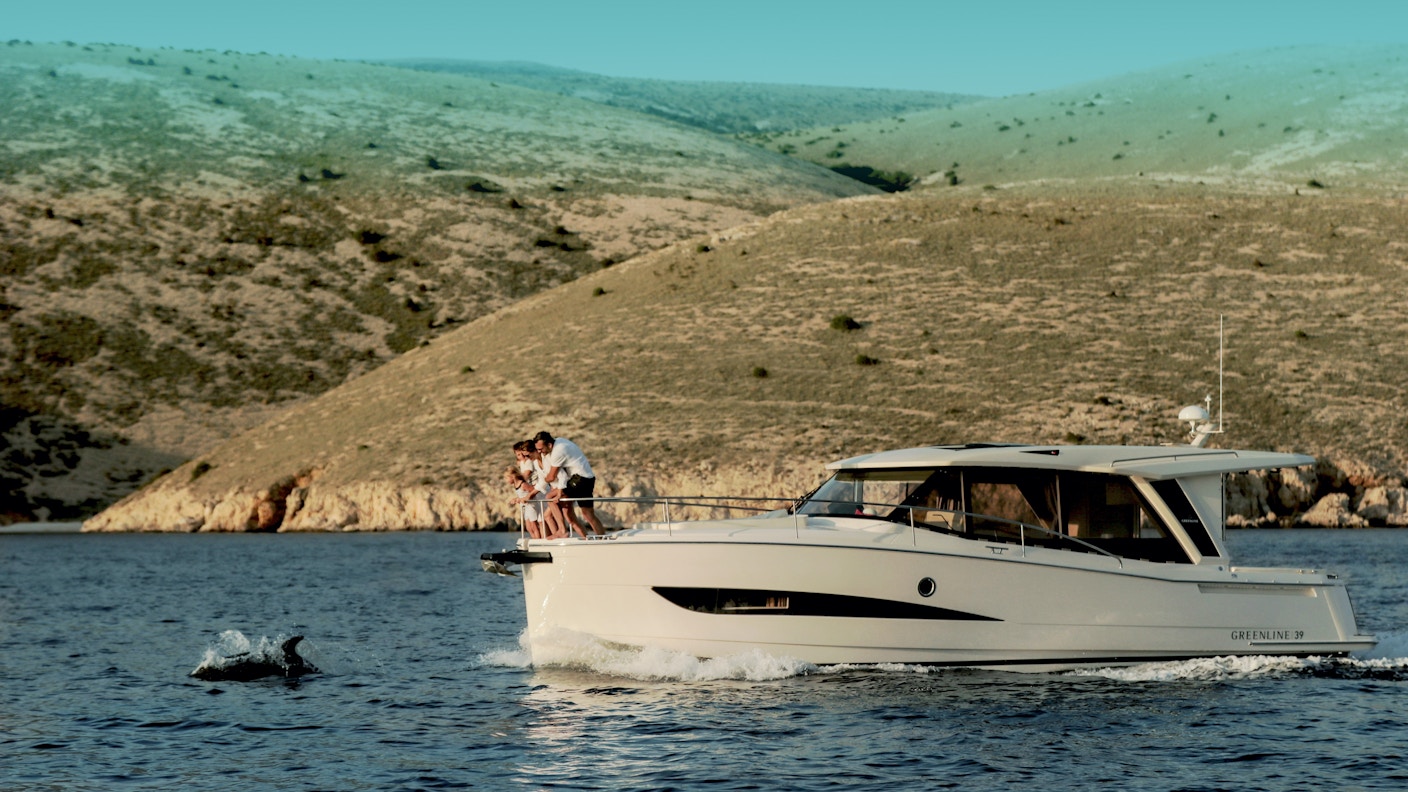 Enjoy responsible boating
Our customers want to immerse themselves in the natural world and preserve it at the same time. They want special moments with friends and family on the water but value ecological responsibility and a low impact on the environment. With our range of hybrid and fully electric boats, we allow them to do that. 
Preserving the environment without sacrificing the comfort
Greenline Yachts are the only range of Yachts to offer H-Drive as well as full E-Drive
Organic boat wash and biodegradable garbage bags delivered with every new Greenline
Dedicated recycling garbage boxes
Renewable sources of energy with solar panels
All Yachts built-in vacuum infusion technology
We're using innovative eco-friendly fabrics such as PET foam core, grass paper and recycled materials
Low center of gravity
Stability, safety and comfort
Maintaining the highest levels of comfort and convenience both on and below deck is of utmost importance across the Greenline range. The boats are stylish but our designs are always created with safety and practicality as priorities. On board storage is excellent and ease of movement around the boat is a key consideration for our design team. With the majority of heavy components mounted in the deepest part of the hull, Greenline's naturally have a low centre of gravity, making them less susceptible to rolling and generally more stable out at sea, whether stationary or on passage.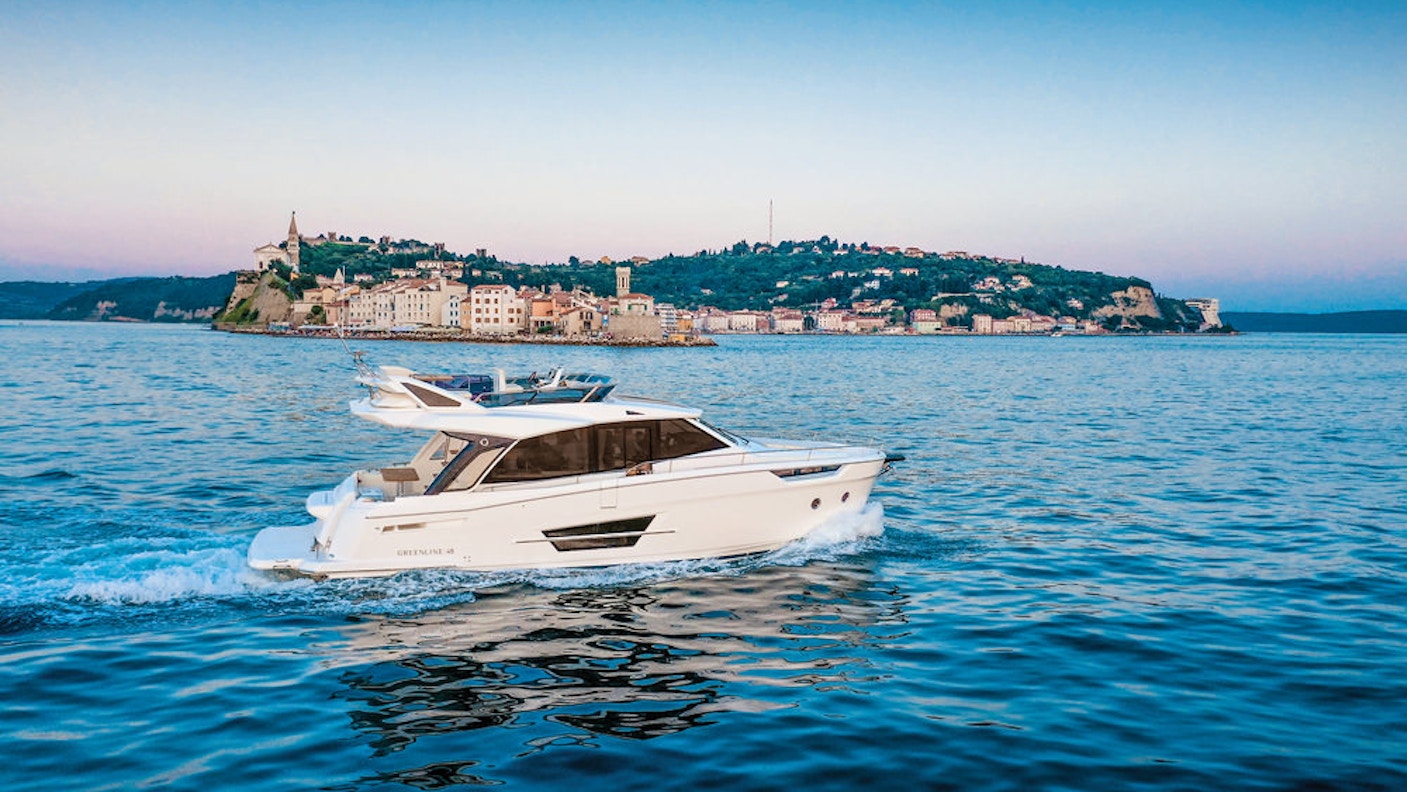 Made in the heart of Europe, Slovenia
Greenline Yachts are built in Slovenia, a country praised for its intact nature and sustainable mindset of its inhabitants.
Slovenia has recently been declared the world's first certified green country by the Dutch "Green Destination" organisation and recognised as the most sustainable country in the world by by National Geographic traveller magazine.
Open shipyard
At Greenline we have open doors for our customers. If you are interested in a shipyard tour feel free to contact us. Currently we also offer online tours.
Book your shipyard tour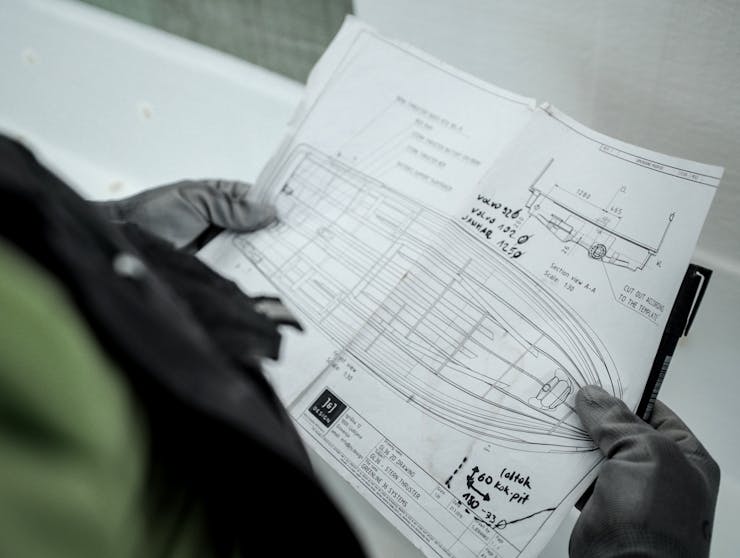 It starts with a sketch
Ideas are born in minds, but it is on paper or more often, on a computer, where they have to prove their plausibility to then truly come to life. Our team of engineers and designers meticulously study every detail in order to ensure the best possible outcome: a safe, comfortable and elegant boat.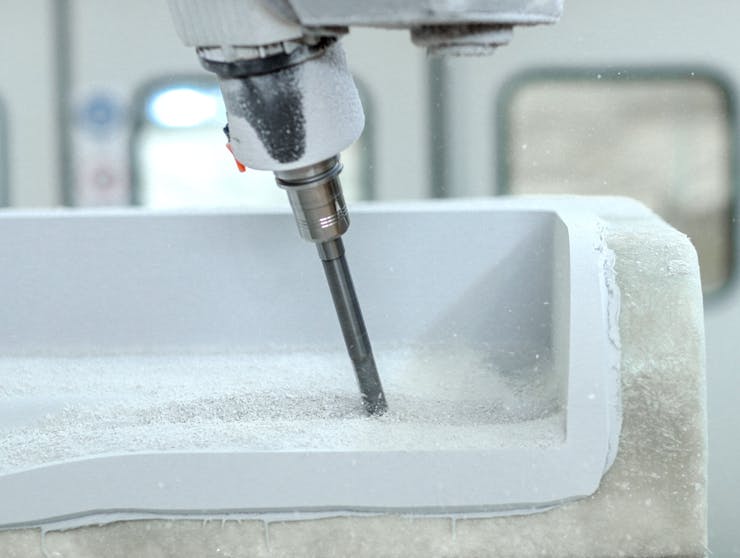 Infusion Technology
Greenline Yachts have adopted vacuum infusion technology since its inception. Compared to traditional hand lay-up there are several benefits such as optimal amount of resin used in the process resulting in optimal weight and stiffness, higher quality of materials used (osmosis proof vinyl ester resin) as well as being environmentally friendly.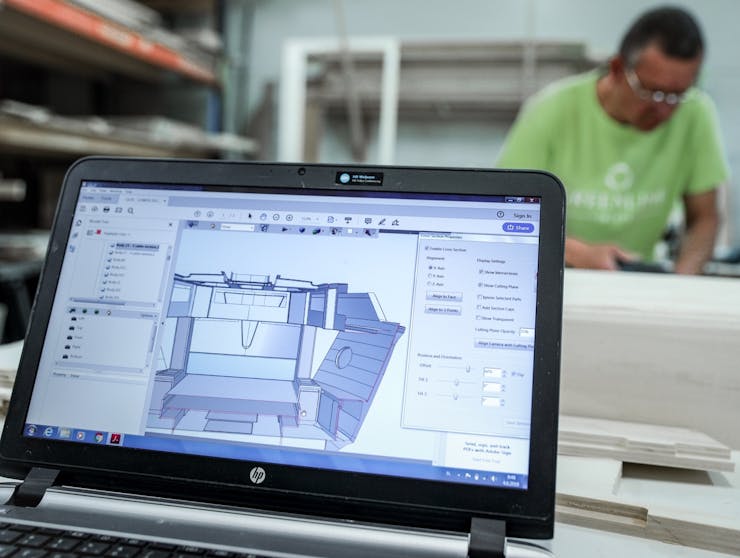 Tooling and prototyping
The highly sophisticated tooling forms the basis for a very efficient and streamlined production process - arguably one of the most advanced worldwide.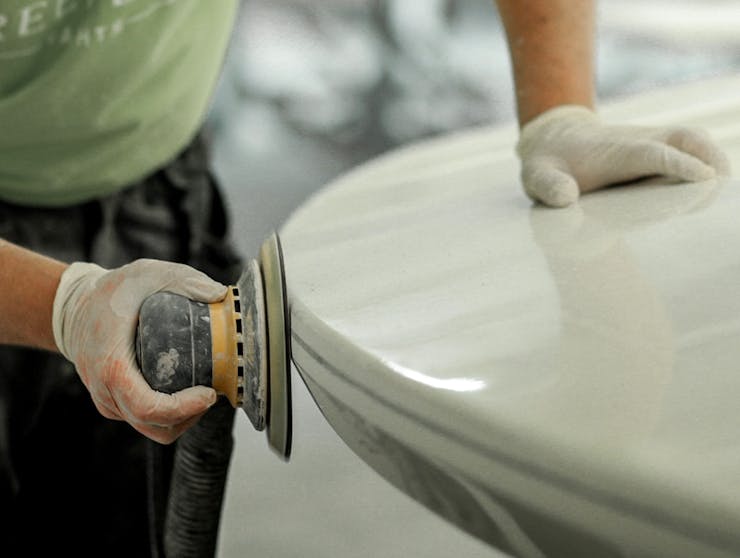 Handcrafted
Tradition and experience means a great deal in boat building. Greenline Yachts are built by some of the most skilled and experienced craftsmen, based on centuries of local boatbuilding tradition and over 50 years of composite boatbuilding experience.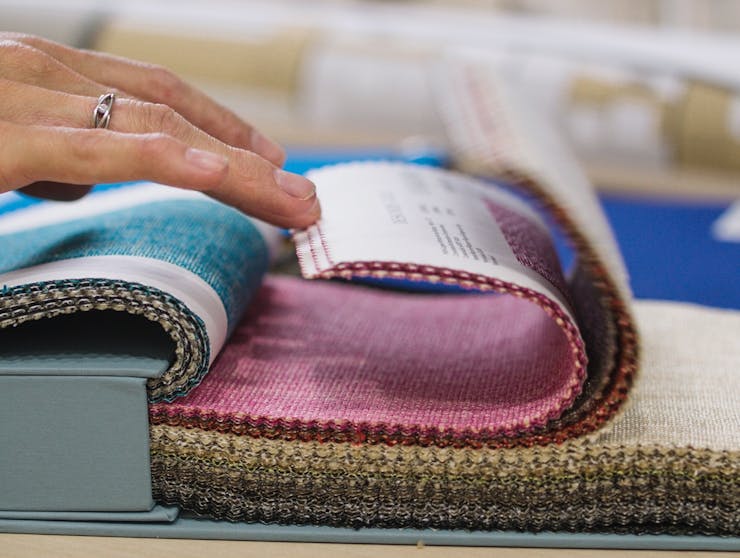 High level customization
At Greenline shipyard, the doors are always open for our customers. Before and during the purchase process, they come to select the materials, test the electronics and personally follow the building process of their boat.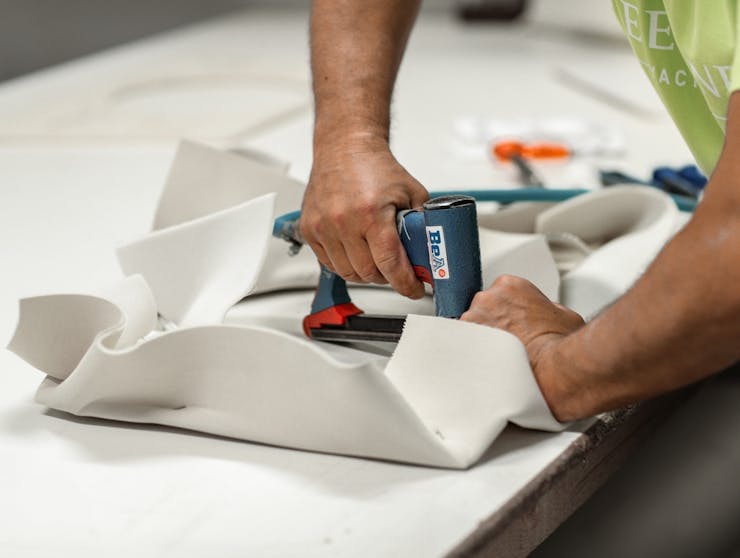 Custom made
From hull colour to furniture wood and upholstery, the future Greenline boat owners can customise their vessels according to their personal preferences. While a wide array of materials is already on display in our showroom in Begunje, the fulfilment of special requirements can also be arranged.
Looking for a new boat?
Even if you are just passing by we would love to hear from you.
Get in touch!