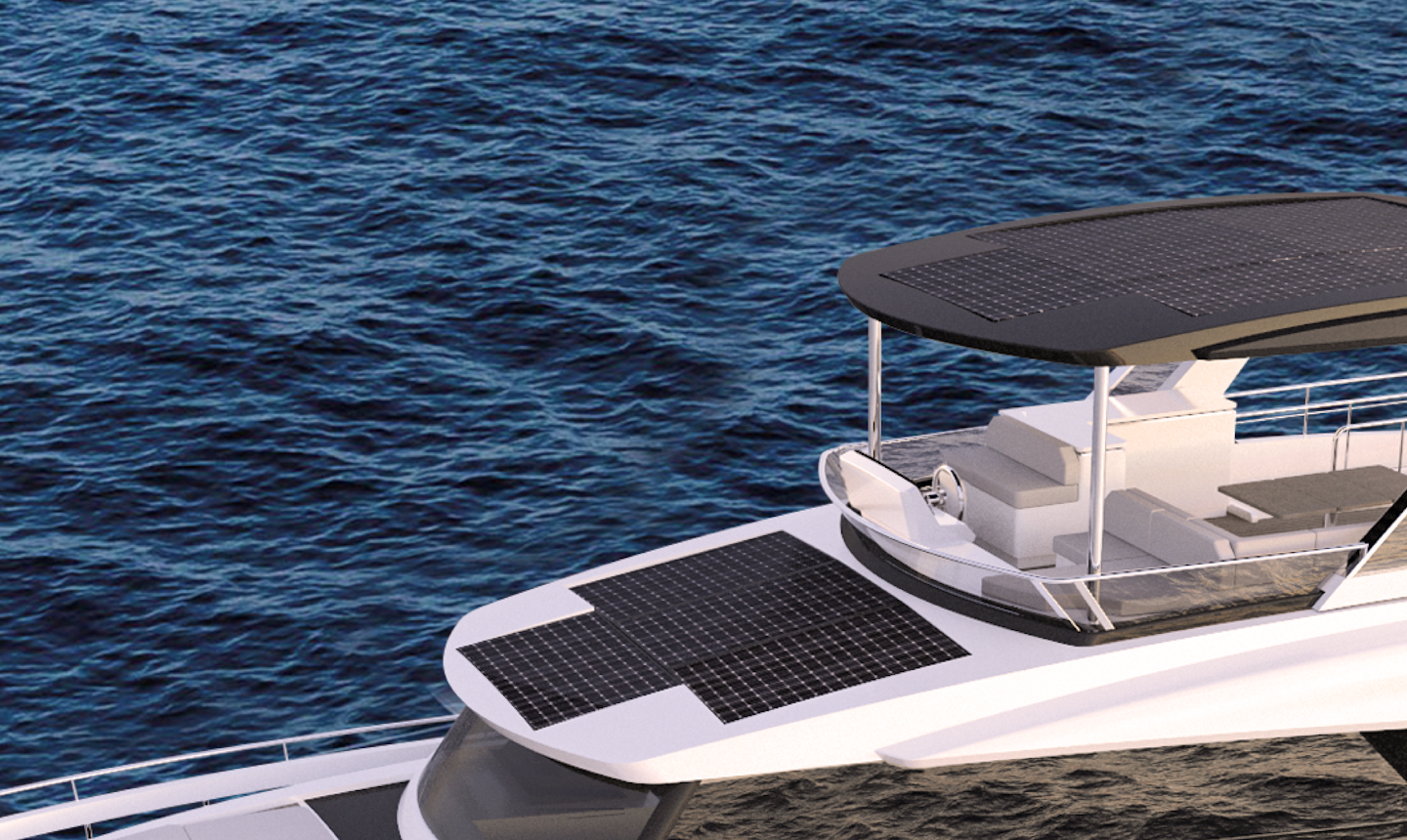 EXEMPLARY
From its inception in 2008, Greenline Yachts has strived for exemplary experiences, brought by the most sustainable technologies.
Stay Tuned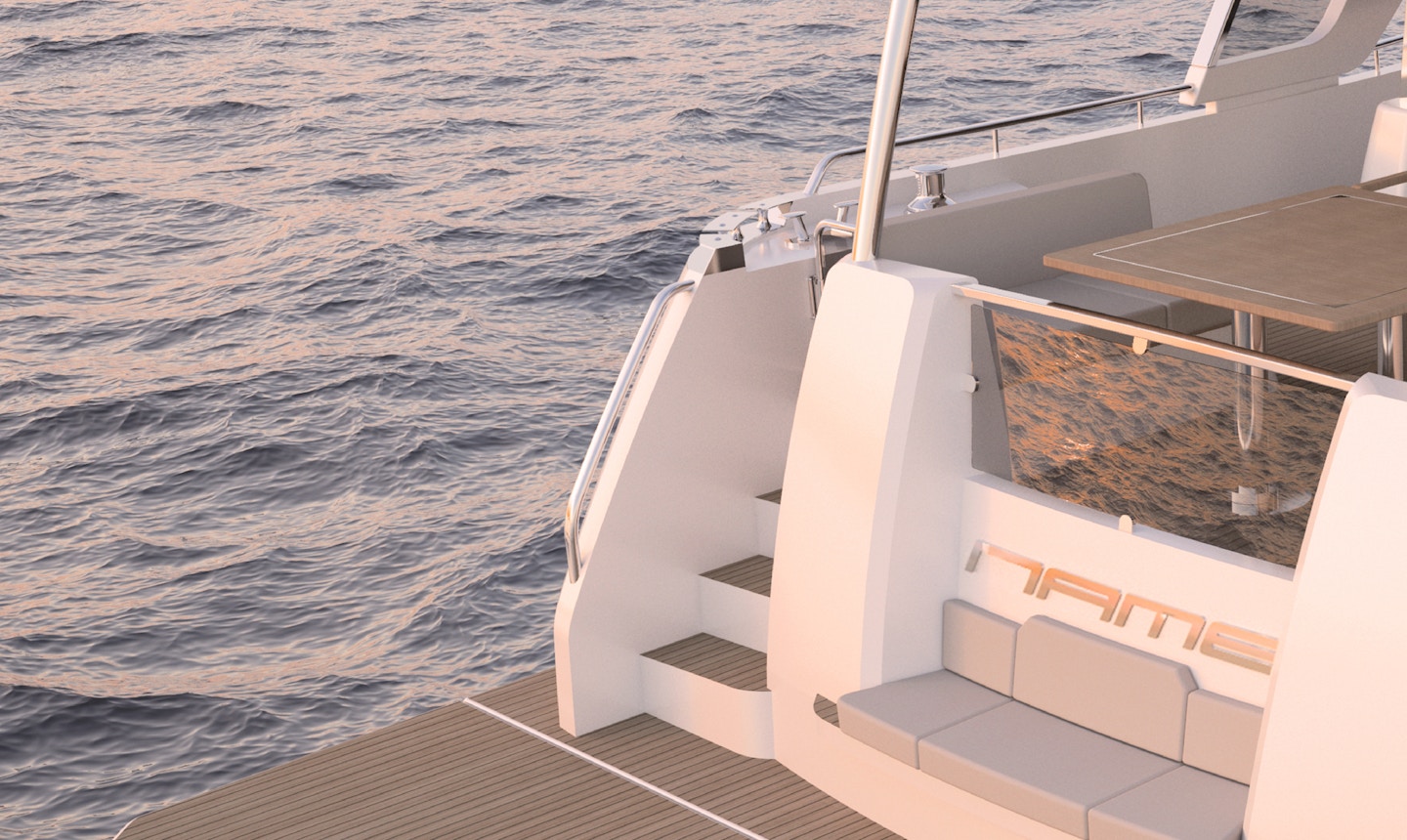 UNCONVENTIONAL
Building yachts with an unconventional design has always been a passion at Greenline Yachts. Our thought-out floor plan will inspire you and your guests to indulge in unforgettable experiences.
Stay tuned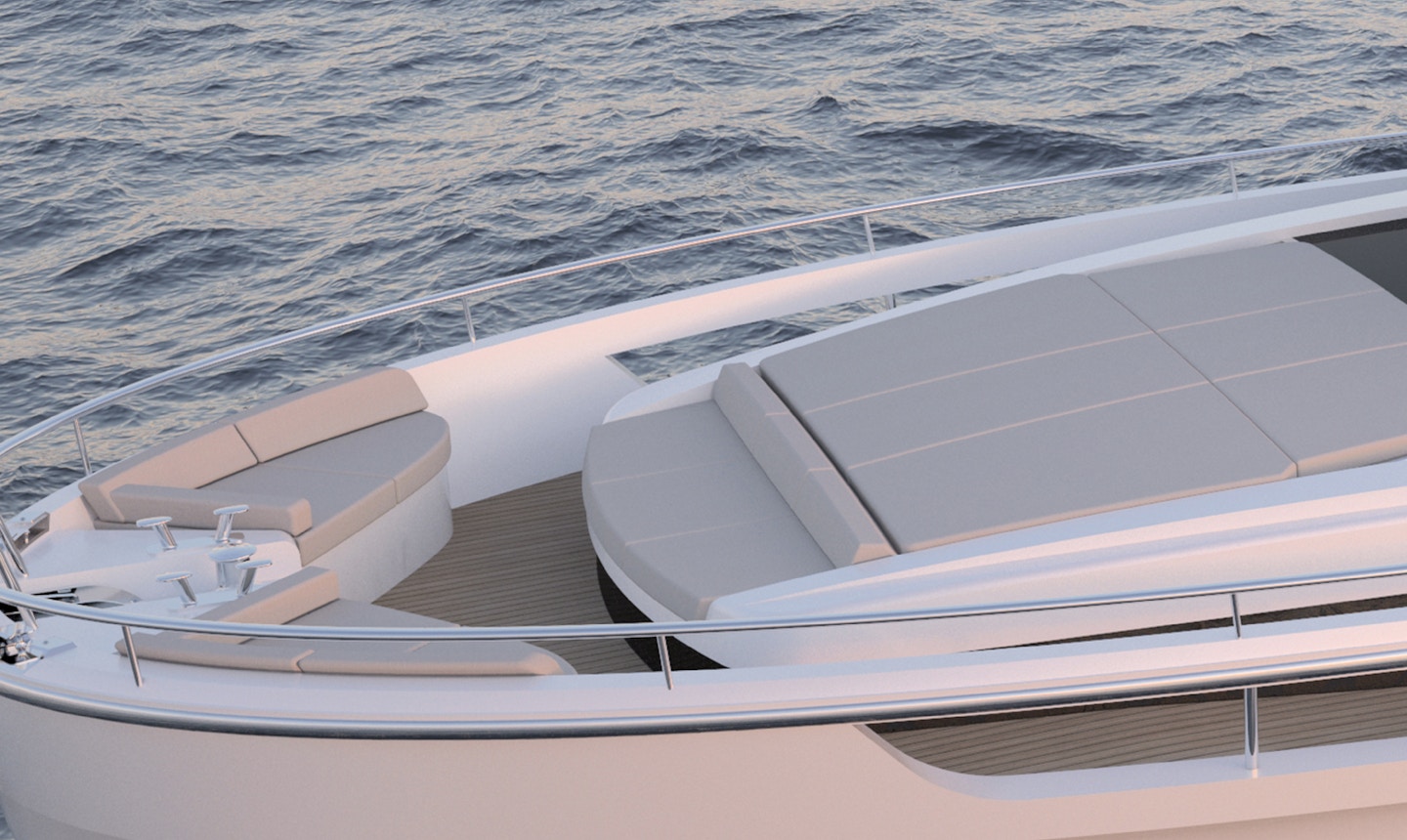 ENJOYABLE
Greenline Yachts works to build dreams into reality. Enjoy every moment in complete comfort.
Stay tuned
PIONEERING
As pioneers in hybrid propulsion we constantly push the boundaries of sustainable yachting. Greenline Yachts presents the new 58 Fly with the next gen. H-Drive system.
Stay Tuned

Enhanced solar power
Feel the freedom at sea with the solar capabilities to charge all your on board appliances. In its configuration the the Greenline 58 Fly comes with up to 11 solar panels on the roof. Each panel is 330 W charging the 16kWh Lithium service batteries.

Cockpit lounge
Indulge in comfort with your dear ones aboard the Greenline 58 Fly. The cockpit lounge layout makes entertaining more enjoyable. Have a lovely dinner facing the water no matter where you sit!

Flexible cockpit
Drift away into serenity with the flexible cockpit lounge layout. When you want a more relaxing environment make it a tranquil paradise by changing your lounge into a daybed.

Single level living
Revel in the spacious layout on board the Greenline 58 Fly. The yacht is designed without a single step between the cockpit and helmsman position.

Office On Board
Travel the most picturesque places and don't let work stop you! Improve your work-life balance with an office on board the Greenline 58 Fly. Elevate your life with an office with a view.
Looking for a new boat?
Even if you are just passing by we would love to hear from you.
Get in touch!